A Bristol based illustrator, inspired by positive words, nature & mindfulness.
Where it all began
Hello there, I'm Jodie, a Bristol based Illustrator and I'm on a mission to make the world more a positive place with my business Sunshine for Breakfast.
I studied at Leeds College of Art and have always enjoyed creating, designing and making. After graduating in 2011, I started a career in marketing & business management. I moved to Bristol and started freelancing in 2014. In 2016 I launched my first printed greetings cards range. 
Sunshine for Breakfast has grown to include luxury gold foil greetings cards, art prints, postcards and beautiful gifts. Designs are inspired by mindfulness and nature, featuring adorable animals, beautiful landscapes and the occasional house plant!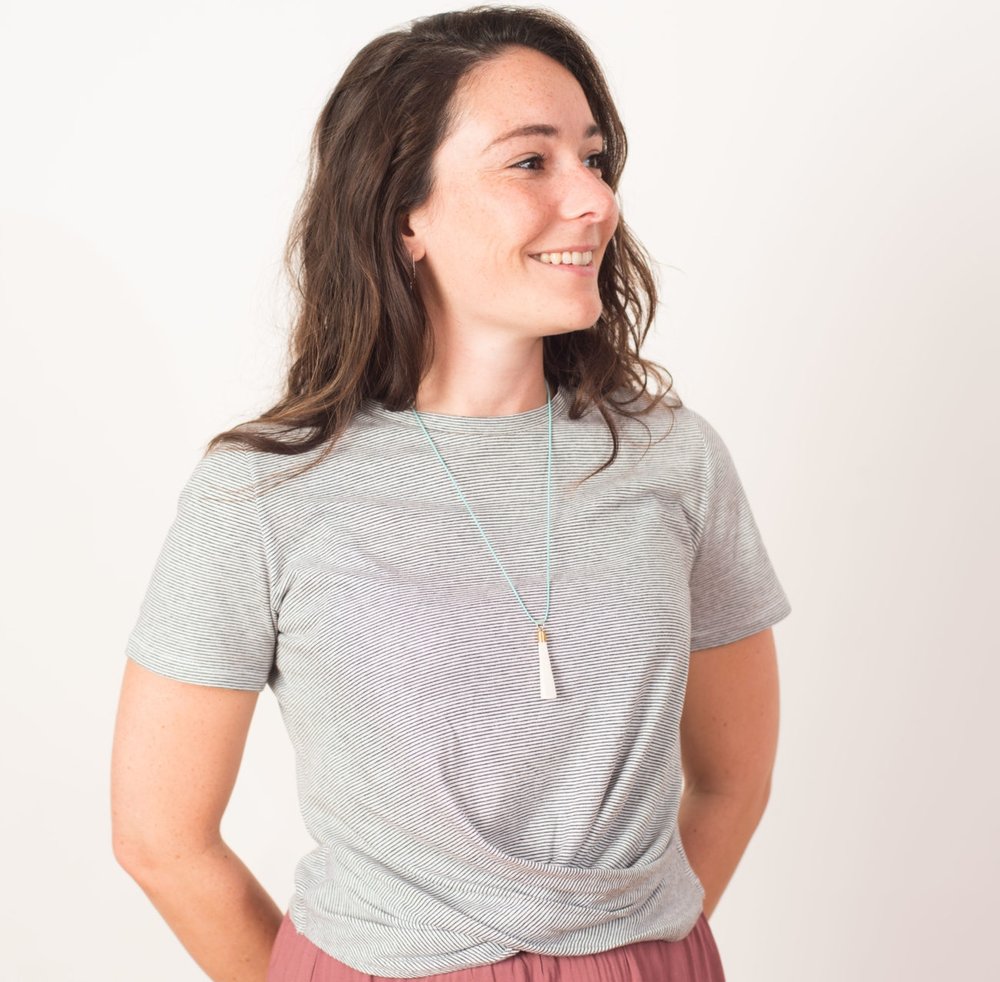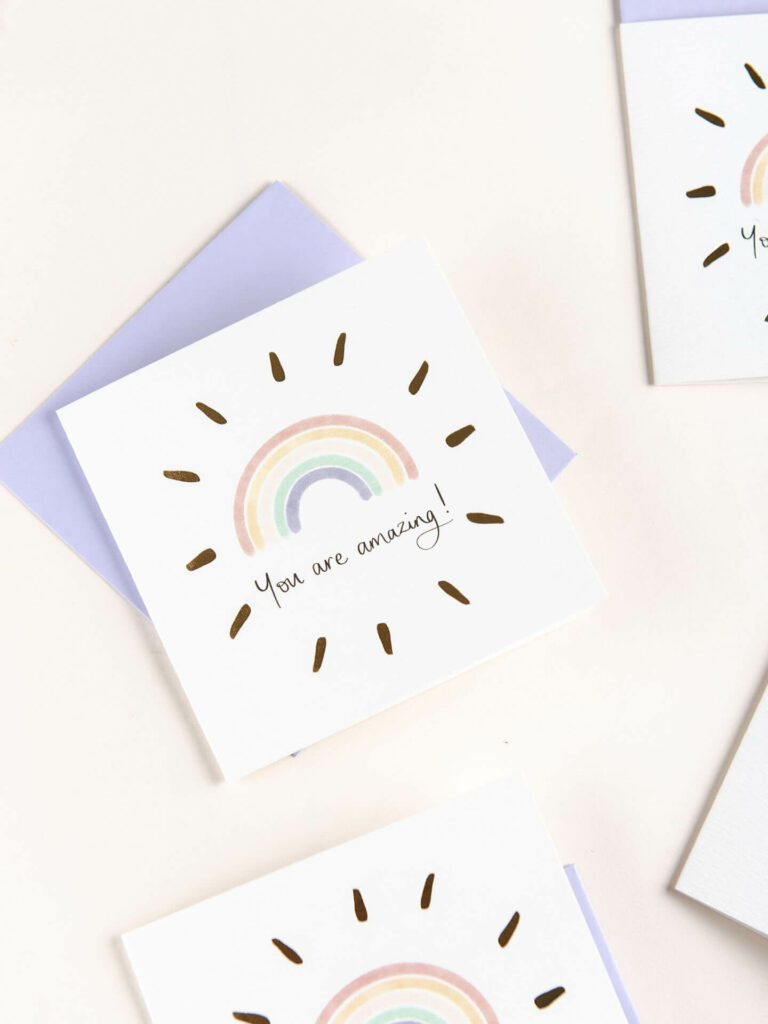 Mental health and positive energy

The idea for Sunshine for Breakfast began after I was struggling with mental health. I found my medicine in making others smile, by creating hand painted greetings cards to send to friends and family as a little surprise snail mail.
I found through brightening someone's day, sending a positive message and a hug in the post, brought me just as much happiness to send as friends did receiving them. 
I wanted to channel this positive energy and offer a little Sunshine for Breakfast whilst people opened their post in the mornings. 
Nature, yoga and mindfulness

My designs have evolved over the years to include nature inspired illustrations. I paint with watercolour and gouache (a beautiful in-between of watercolour and acrylic) and love to capture emotions and a feeling of getting lost in the moment with the work that I create. 
Whether it's an adorable elephant cuddling, or a peaceful beach scene, when I paint, I love to get lost in the moment and really bring a sense of connection with my creations. 
My designs often feature my own hand lettering, which I create using the iPad and ProCreate. My words are always carefully selected, to encourage a moment of pause, an extra slow and deep breath, or a moment of calm.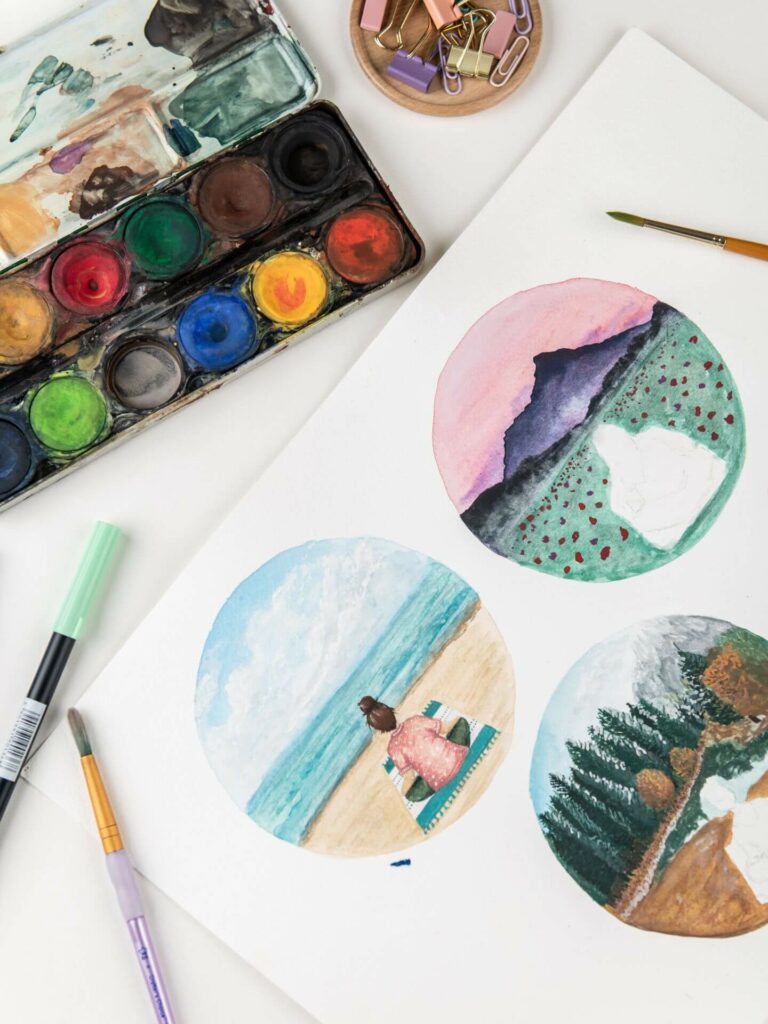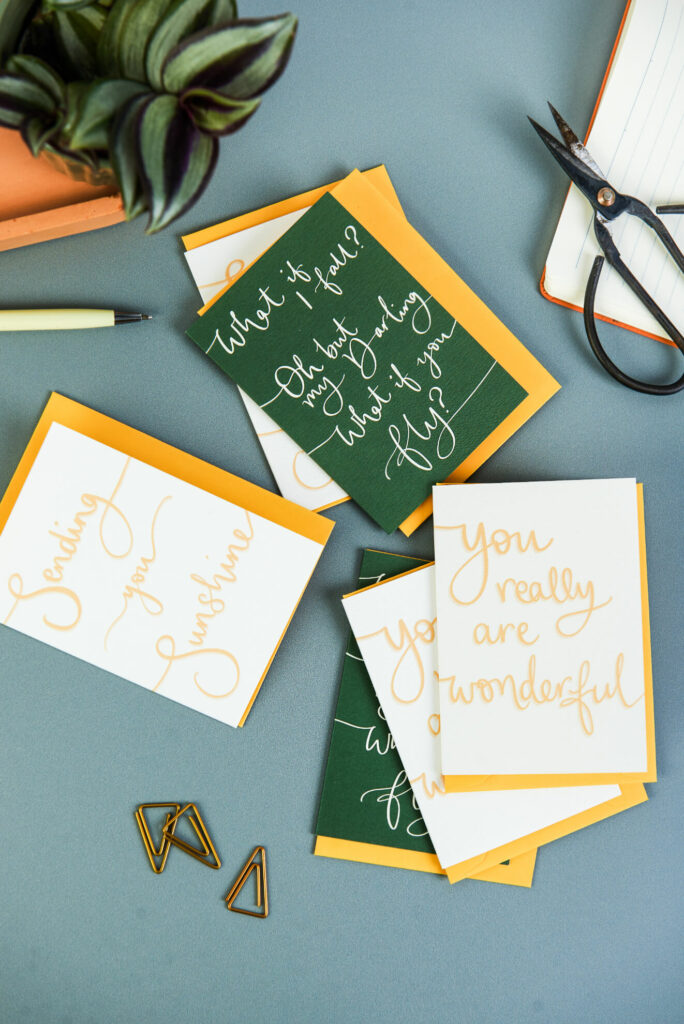 Conscious Creations & Sustainable Business
 
I care about the planet and creating sustainable business practice is very important to me. I've always carefully considered my product choices and have steered away from the mass-produced, made overseas business model.
Instead, the majority of my range are paper based goods, which are either recycled or FSC certified card stock. Everything I produce is designed and printed in small batches in the UK. This not only helps me manage stock but means there's no excess waste, a lower carbon footprint and a happier planet.  
Sunshine for Breakfast packaging is either biodegradable or easy to recycle, and larger orders are often packed in reused boxes to help cut down on waste even more. 
I don't print delivery notes or invoices for my website or Etsy customers, as I'd rather save paper and you'll get a copy of all the same info on email instead.
Honest, practical & ambitious support for small businesses.
With my extensive small business experience, I also offer consulting and support packages, specialising in strategy, productivity and creating ambitious road maps.